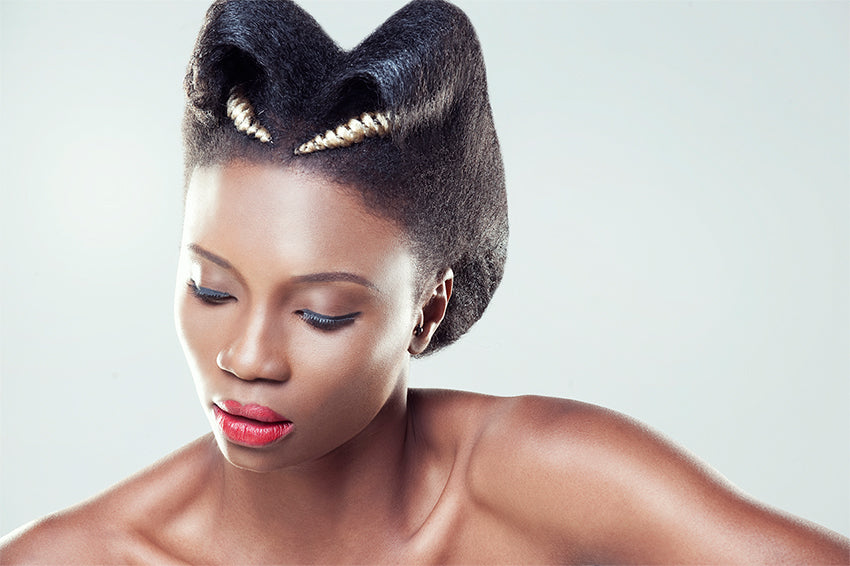 May 04 , 2022
In recent years, we have entered the era of natural hair; it has never been so fashionable and highly requested. And to enlighten you to an important fact: the transition is simpler than you could imagine. Tantamount to this, healthy, beautiful and natural hair is attainable without spending excess sums of money on treatment.
By regularly accessing and following the tips on this page, you can really learn how to have, and maintain, beautiful natural hair. So why not take that step?
Hair Tips
Section the hair and plait it before going to bed, this will almost completely rid you of tangles the next morning.
Sleep with a satin scarf on your your head or with a satin pillow case, this helps to stop split-ends, by minimizing the friction between your head and the pillow.
After washing your hair Separate it into four sections, then comb through section by section.
Use a a wide toothed comb to detangle hair.
Oil the scalp, not the hair, then brush the hair from the scalp out.
Don't use petroleum or mineral oil based products on the hair or scalp, they attract dust and don't penetrate the scalp.
Use a leave-in conditioner on natural hair , but not on locked hair over time this causes build up and discolours locks.
Do not wash your hair more than once a week.
After a workout at the gym , use hair shampoo to clean the scalp and leave the hair with a fresh smell.
When wearing your natural hair out, apply a conditioner to the ends to protect it from the environmental.
---